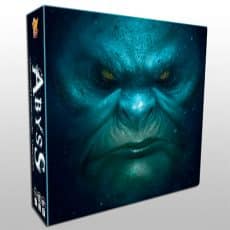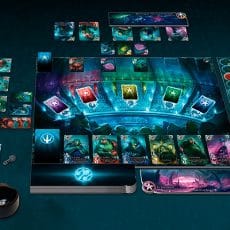 Waag je kans om koning te worden van Abyss. Wees sluw en verzamel vele stemmen in de gemeenteraad om zoveel mogelijk bondgenoten aan jouw zijde te krijgen, of versla de monsters die je tegenkomt tijdens jouw reisweg. Neem de beste heren in dienst en gebruik hun krachten optimaal om later één of meerdere locaties te controleren in deze onderwaterwereld. Diegene die de meeste invloed heeft zal het spel onvoorwaardelijk winnen en gekroond worden tot koning van Abyss!
Van het ontdekken van vuur tot de uitvinding van de gloeilamp, van Aristoteles tot Einstein, Legendarische Uitvinders brengt je terug naar de geschiedenis van de vooruitgang!
In het spel heeft elke speler de beschikking over een team van bekende uitvinders. Laat één van je uitvinders aan de slag gaan met een uitvinding en vergroot daarmee de kennis van je uitvinders. Zodra de uitvinding voltooid is worden de beloningen verdeeld. Ben jij na drie tijdperken degene met het beste uitvindersteam?
Uitbreiding Chibis voor het Takenoko spel Takenoko Chibis bevat: - Een miniatuur van de vrouwelijke panda - Negen verschillende tegels voor de baby panda's - Zes plot tegels - 18 kaarten - 17 bamboe stukken