In Yggdrasil Chronicles, each player takes the role of a Norse god and attempts to keep evil forces from devastating the nine worlds, destroying the world tree Yggdrasil, and surviving the onset of Ragnarök.
Fantastisch straatbeeld voor 1 - 5 spelers.

Comfortabel kenner-voorbeeld vanaf ca. 14 jaar.

Speelduur: ca. 90 minuten.

Neem de rol van een Scandinavische goddheid aan en beschermt de saaie rondom yggdrasil, tegen het kwaad dat de Ragnarök met zich brengen.
Bright Future is a card-driven lite-RPG adventure. It is situated in an intriguing and immersive world where our civilization was destroyed after an all-out nuclear war. During the past decades, the few remaining survivors are living a harsh life underground.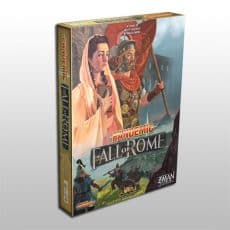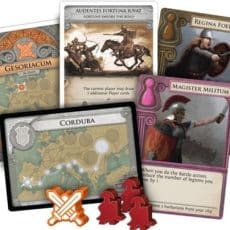 Burgers, soldaten en bondgenoten van Rome verenigen zich in Pandemic: Fall of Rome! In deze limited edition versie van het bordspel Pandemic uit de Survival Series stel jij legers samen, verdedig je steden tegen de binnenvallende hordes en sluit je bondgenootschappen om het Romeinse Rijk te redden! Kun jij weerstand bieden aan de binnenvallende hordes en zo de val van Rome voorkomen? Inhoud: 1 speelbord, 3 gevechtdobbelstenen, 7 karakterkaarten, 7 pionnen, 70 speelkaarten, 7 overzichtskaarten, 49 barbaarkaarten, 100 barbaarstenen, 16 legioenen, 6 forten, 5 bondgenootstenen, 1 invasiegraadsteen, 1 vervalsteen en spelregels.