Kaartspellen voor kinderen
Joomba! is een snel, reactiespel waarin je als eerste probeert om het juiste dier op een opdrachtkaart te vinden en te imiteren. Door dit correct te doen, verdien je de opdrachtkaart. Verzamel de meeste opdrachtkaarten en win, maar let op: de uitdaging om het juiste dier te vinden wordt elke kaart groter! Inhoud: 56 kaarten en spelregels.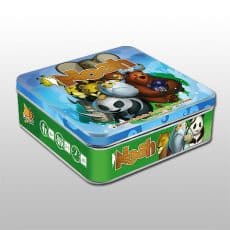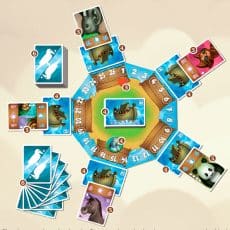 It's the great flood! Assemble a variety of species on board small boats to transport them to the Ark, as they are being awaited before casting off. But beware! The ships can accommodate only a limited number of animals before capsizing! It will also take into account the sex of your animals, because a boat will be counting only species of the same sex, or pairs of animals (equal male / female).
Dobble is een observatie - en snelheidspel waarbij alle spelers gelijktijdig spelen. 55 kaarten waarop steeds 8 symbolen afgebeeld staan, vijf spelvariaties en je bent vertrokken!