In Yggdrasil Chronicles, each player takes the role of a Norse god and attempts to keep evil forces from devastating the nine worlds, destroying the world tree Yggdrasil, and surviving the onset of Ragnarök.
Fantastisch straatbeeld voor 1 - 5 spelers.

Comfortabel kenner-voorbeeld vanaf ca. 14 jaar.

Speelduur: ca. 90 minuten.

Neem de rol van een Scandinavische goddheid aan en beschermt de saaie rondom yggdrasil, tegen het kwaad dat de Ragnarök met zich brengen.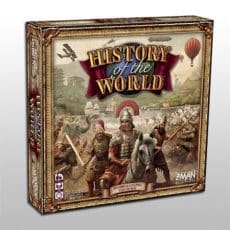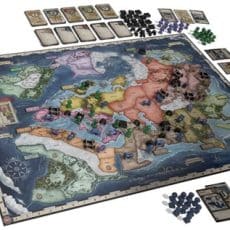 Deze geremasterde editie van History of the World bevat een prachtig geïllustreerd bord, herziene regels om de ervaring te stroomlijnen en alles wat je nodig hebt om je naam te etsen in de annalen van de geschiedenis. Maak een reis door de geschiedenis van de mensheid met History of the World, een spel van verovering en sluwheid voor drie tot zes spelers. Breid je rijk uit terwijl je machtige rijken bestuurt op het hoogtepunt van hun macht, vanaf het begin van de beschaving tot de twintigste eeuw. Elke spel van History of the World biedt een epische ervaring terwijl grote geesten werken aan technologische vooruitgang, inspireren ambitieuze leiders hun burgers en doen zich onvoorspelbare rampen voor terwijl rijken opkomen en onder gaan.