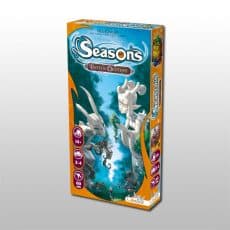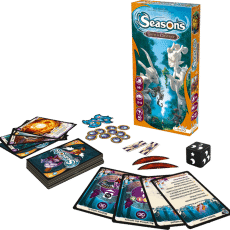 Path of Destiny is een expansieset voor het spel Seasons. Deze 'Die of Destiny' uitbreiding bevat twee sets van 10 nieuwe Power kaarten, 10 nieuwe Enchantment kaarten, 6 speciale fiches die je nieuwe speelopties bieden en 1 dobbelsteen. Let op: Voor deze uitbreiding is het basisspel vereist.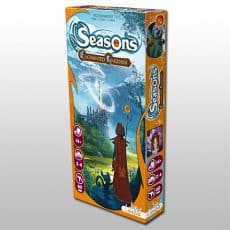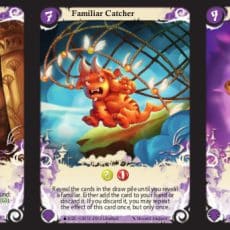 Seasons Enchanted Kingdom: Uitbreiding voor Seasons, met 20 nieuwe power kaarten, 10 enchantment kaarten, 12 special ability kaarten en een aantal gereviseerde kaarten voor de basisset.
Seasons Bordspel is een leuk spel waarbij iedere speler een tovenaar is. De tovenaars gaan de strijd aan met elkaar in een toernooi die 12 seizoenen duurt. Probeer zoveel mogelijk punten te scoren zodat jij de oppertovenaar worden.