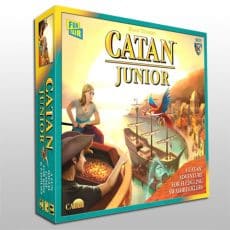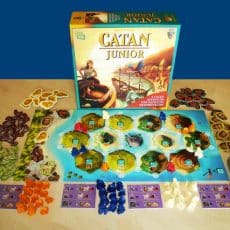 Catan Junior is een piratenvariant van De Kolonisten van Catan, voor kinderen die het basisspel nog iets te moeilijk vinden. Deze vereenvoudigde versie van het populairste handelsspel van de laatste jaren vormt echter voldoende uitdagingen om ook volwassenen te boeien. De spelers zijn piraten die proberen het eiland te veroveren door daar hun forten en schepen te bouwen. Daar zijn grondstoffen voor nodig, die ze net als in het basisspel met dobbelsteenworpen kunnen verdienen. Als ze niet de juiste grondstoffen hebben kunnen ze ruilen met medespelers, havens, de bank en op de markt. De spookpiraat kan roet in het eten gooien door zuurverdiende grondstoffen weer af te pakken! Wie als eerste al zijn forten heeft gebouwd, wint het spel.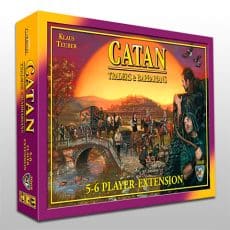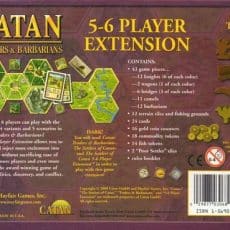 Settlers of Catan Traders & Barbarians uitbreidingsset voor het bordspel The Settlers of Catan waardoor het ook mogelijk is het spel met 5 of 6 personen te spelen.
The Whodunit Card Game: "Murder in the big city, and you must solve the crime. Brenda's dead, and foul play is suspected. To win, find out who did it, where, when, how, and why."